DUBAY MY LOVE:
TOURIST GUIDE FOR YOUR GUIDED EXCURSION IN DUBAI, ABU DHABI AND IN THE DESERT OF THE UNITED ARAB EMIRATES.
ORGANIZING GUIDED EXCURSIONS IN DUBAI, ABU DHABI AND THE OTHER EMIRATES NEEDS A WIDE KNOWLEDGE OF THE AREA AND SINCE 2007 WE PUT ALL OUR PROFESSIONAL TOUR GUIDES EXPERIENCE TO HELP YOU DISCOVERING UAE.
Our escursions are taylor made, flexible and characterized by a high standard quality and professionalism. Years of experience in this beautiful land allowed us to get in touch with the local of style. That is why our services and itineraries are unique.
HOTEL IN DUBAI AND UAE
We help you to choose from spectacular beach hotels, exotic desert resorts to smart city hotels or budget affordable hotels or apart-hotels..
Interpretariato

Our multilingual interpreters can be hired during exhibitions, meetings, events and private business.
Groups and incentives

We organize conferences, meetings, exhibitions and events. We can suggest the best location and facility and carefully arrange tailor-made programs for your Company.
Excursion

We offer city tours, shopping tours, cruises, helicopter or hydroplane trips, indoor skiing, air ballooning tours and much more.
Airport services

We provide airport transfers, airport meet and greet and assistance.
Assistence
We are fully equipped to assist you planning and organizing your holidays providing guided excursions for individuals, groups and managing events.
Tour and Safari

Raramente mi affido alle agenzie sul luogo perchè se ne dicono di ogni, ma leggendo le numerose recensioni del tutto positive, ho voluto effettivamente prendere in considerazione quanto scritto. Fin dalla prima e-mail è stato possibile notare la disponibilità ed i consigli utili…
Consigliatissimo

Abbiamo contattato Dubaimylove dopo aver letto molte recensioni positive. Escursione ad Abu Dhabi con Bernadette. Molto brava, preparata, disponibile e professionale. Al ns ritorno dall escursione l abbiamo subito consigliata ad un gruppo di italiani che alloggiava nel ns stesso hotel.
Dubai con….Bernadette

Bellissima ed interessantissima visita guidata. Guida molto preparata, simpatica e cordiale.Grazie Bernadette, la tua grande competenza e la tua coinvolgente passione per quello che ci mostravi ci hanno fatto apprezzare ancor di più la bellezza dei luoghi. Consigliatissima !!!
Bellissima esperienza

Tour ad Abu Dhabi con Angela eDubai con Bernadette due guide molto professionali ci siamo trovati molto bene Grazie Dubai My Love
Visita negli Emirati

Ciao,abbiamo fatto un bellissimo tour negli emirati arabi. 5 coppie di amici, Abu Dhabi, Qatar e Dubai con guide eccezionali. Dubi my love tour operator veramente preparato e affidabile
Visita citta' pomeriggio/sera

Siamo stati accompagnati da guide italiane molto professionali, disponibili e gentili, organizzazione e scelta dei luoghi impeccabili.Eccezionale la visita interna al Burj Kalifa. Alberto
Dubai City Tour

Interessante giornata alla scoperta di una delle città più strabilianti del mondo! La competenza e la simpatia della ns guida Bernardette ci hanno dato modo di capire la destinazione e stupirci davanti alle tante meraviglie che l'uomo è stato in grado di realizzare! Consigliato!!!!
Dubai con Gianfranco Serra… Il Top!!

Che dire? Ci siamo affidati a Gianfranco per i tour di Abu Dhabi, desert Safari e Dubai negli sbarchi durante la nostra crociera ed ha organizzato tutto alla grande! Eravamo un gruppo di 15 persone di tutte le età (dai nonni ai nipotini) e Gianfranco è stato in grado di soddisfare pienamente le esigenze e le curiosità di tutti! ….
Dubai in quattro ore

Io e il mio ragazzo abbiamo passato a Dubai solo qualche ora a causa di uno scalo lungo. Abbiamo contattato Gianfranco per un tour di quattro ore e non potevamo fare scelta migliore! Ci ha fatto scoprire tutto quello che era possibile in così poche ore, e da soli non ne saremmo mai stati in grado. Thank you!
Visita di Abu Dhabi super

Eccellente visita della città di Abu Dhabi creata in modo "sartoriale" coniugando le nostre esigenze di tempo e di conoscenza. La nostra guida, Angela, ci ha permesso di diventare "Emiratini" per un giorno riuscendo a traferire la sua esperienza di vita vissuta con la conoscenza tecnica dei luoghi visitati. Credo la possa annoverare tra le migliori guide turistiche degli ultimi 10 anni. Grazie
Un tour con Dubaimylove non ci sono paragoni!

Una escursione fatta con Dubaimylove vale molto di più, sono stato molto ma molto soddisfatto del giro che ho fatto a Dubai con Bernardette . I contatti avuti con Gianfranco sono stati veloci precisi e sopratutto affidabili, da consigliare assolutamente. Un grazie da Dorino
Indimenticabile Dubai!!!

non ero particolarmente attirata da Dubai…ma Bernardette ha totalmente modificato il mio pensiero. Abbiamo visto tutto quello che era possibile in due giorni, apprendendo gli usi e i costumi,l' evoluzione sociale da una spumeggiante Bernardette che ci ha trasmesso la passione e l'amore che prova per questo paese!!!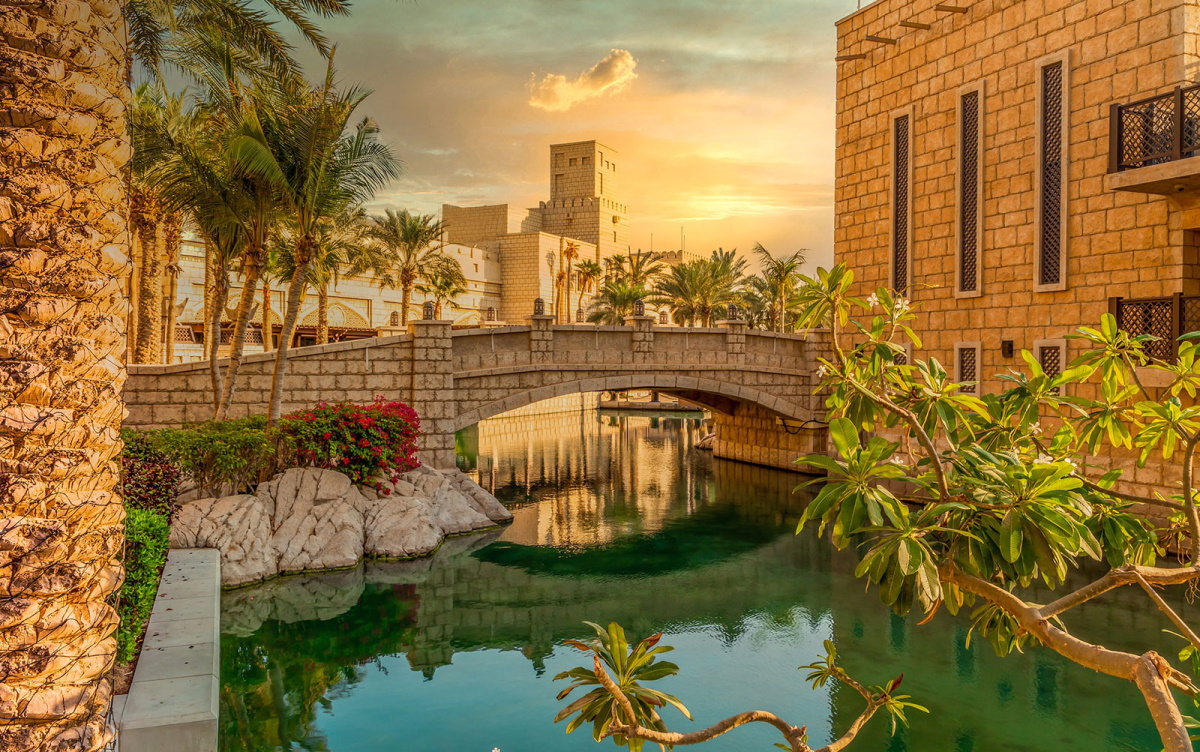 Dubai is undoubtely unique, modernity and heritage are mixed together creating a particular charme.
During our guided tours we will visit the romantic Dubai Creek, the historical Iranian area of Bastakiya with its traditional wind towers, the exotic aromas of the Spice Suq, the glitter of the Gold Suq, the Palm Island (the eighth wonder of the world), the Burj Al Arab (the tallest hotel in the world), the impressive Burj Khalifa (the highest tower in the world), Dubai Marina and… much more!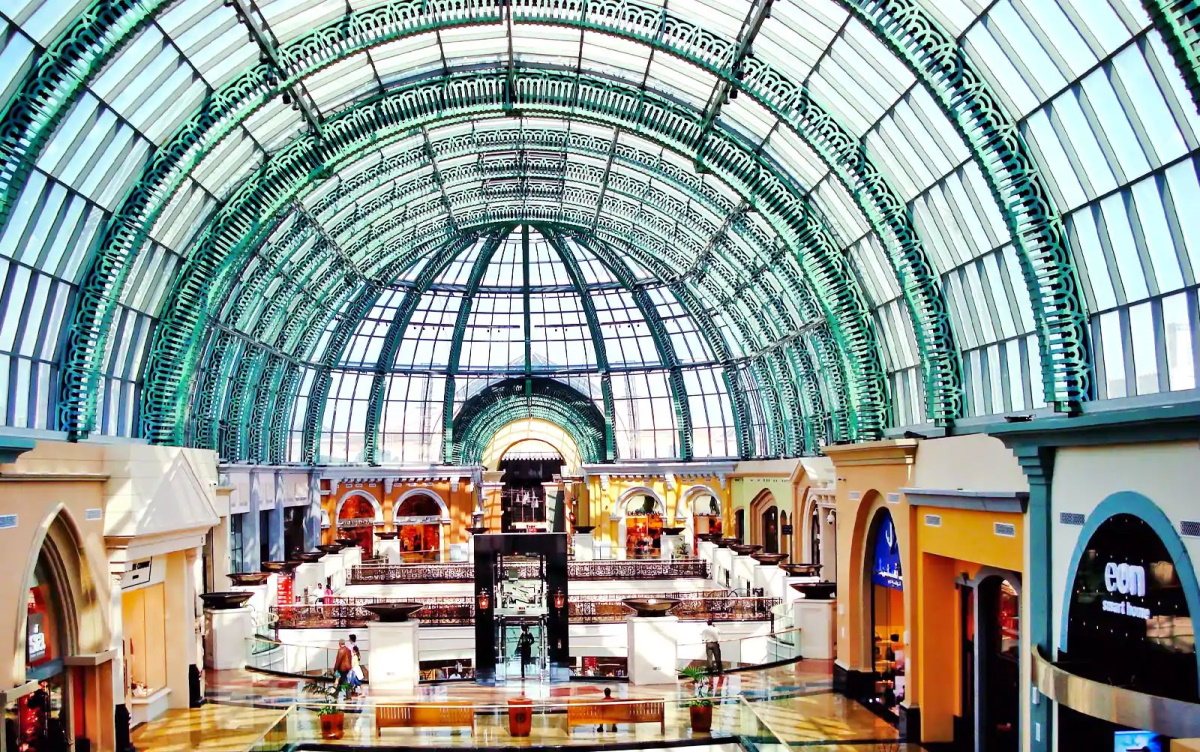 Dubai is considered one of the best shopping place all over the world. Shopping tour is a singoular experience.
From the exotic atmosphere of the Textile Suq (or souk), Spice Suq and Gold Suq to the most futuristic and largest malls the world has ever seen: the greatest variety and the best bargains!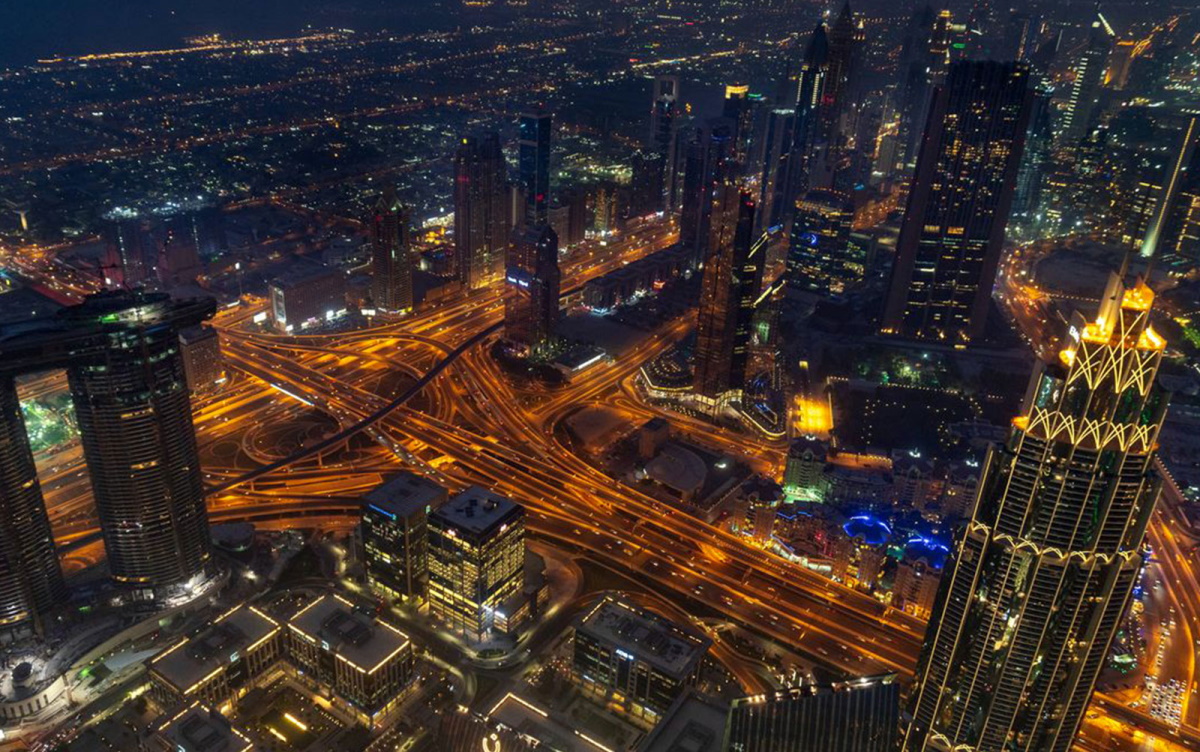 During our guided tours we will bring you into Dubai night life.
The choice can vary among restaurants and pubs where you can enjoy live music or traditional shows with the belly dance.
You will be amazed by the Dubai night soul with its lights and athmosphere. Simply a must!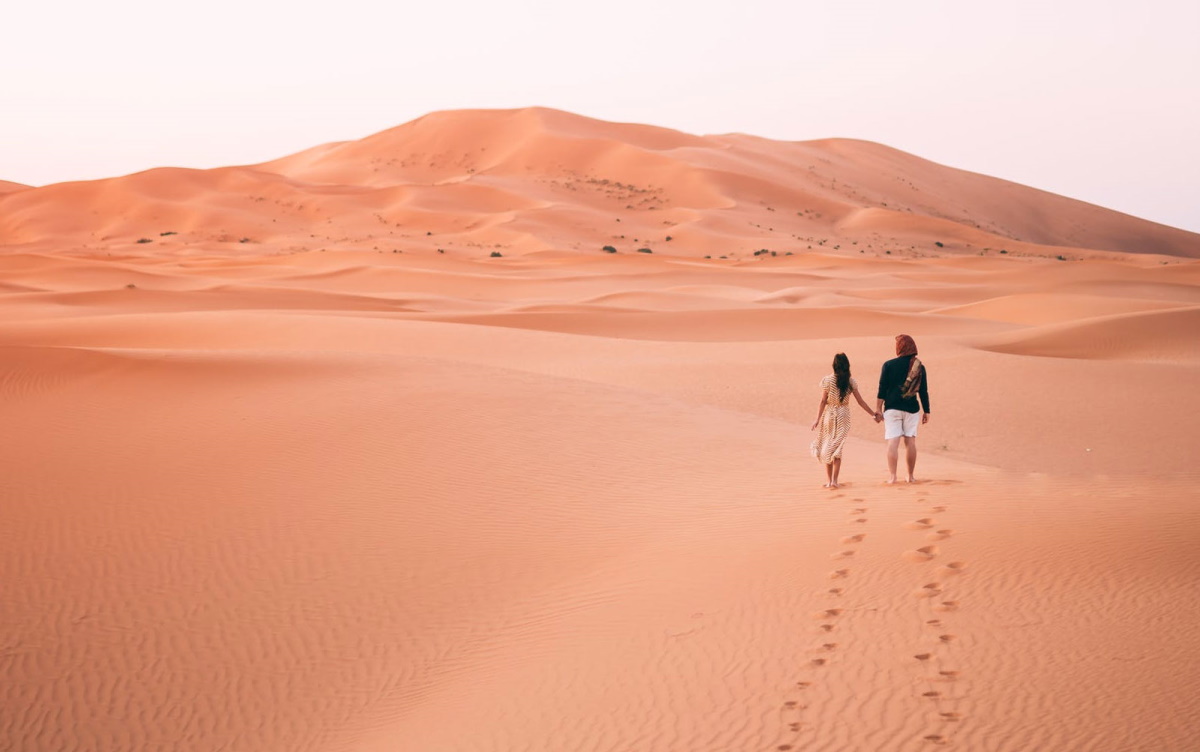 Desert safari will be an unforgettable experience.
On luxury four-wheel drive vehicles you will experience the thrill and excitement of driving over huge sand dunes. We will stop where you can enjoy the magic of the desert sunset.
Later, once reached our unique beduin campsite you will have plenty of opportunities: riding a camel, sand bashing, smoking aromatic shisha, having a traditional henna painting done, enjoying an Arabic BBQ dinner buffet, listening to folk music and watching a traditional belly dance.
An excursion cruising on a dhow in Dubai Marina to admire its skyline of hundreds towers.
A memorable and relaxing cruise on a traditional wooden boat (dhow) along the banks of the romantic Dubai Marina enjoying a sumptuous Arabic and continental buffet dinner while gently gliding on the water.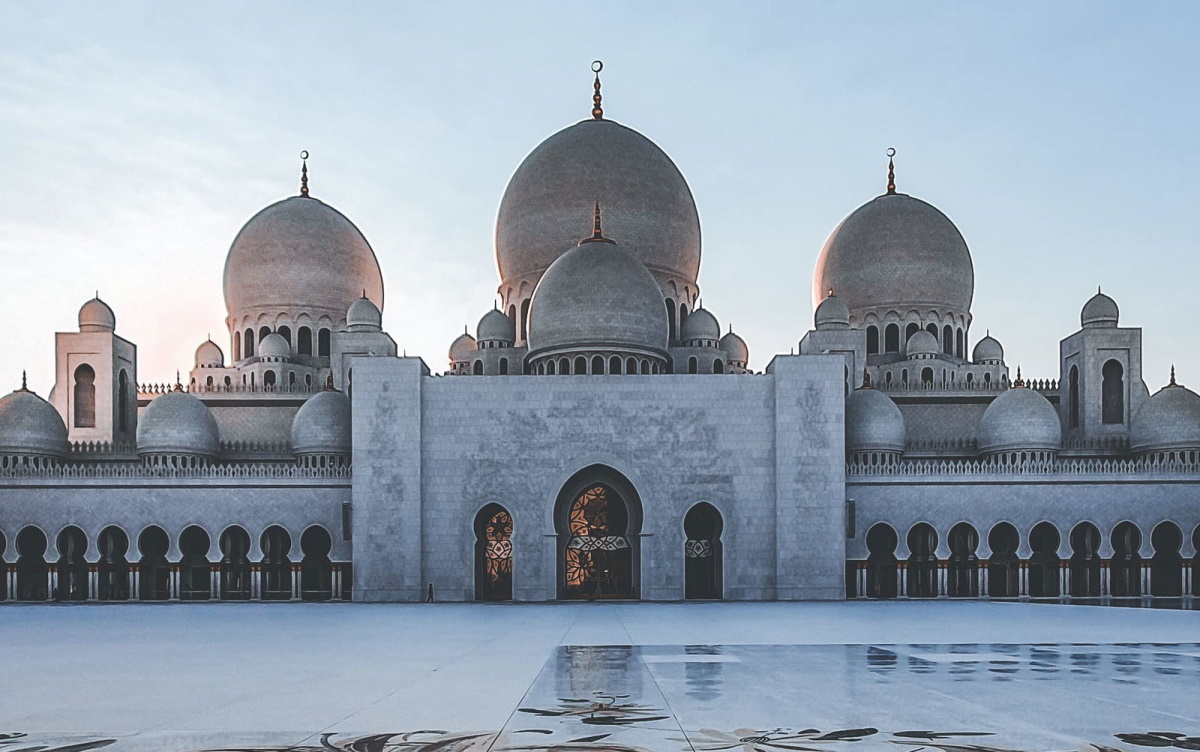 You cannot miss a guided tour to Abu Dhabi. It is the political and economical capital of the United Arab Emirates. Its huge oil resources in less than fifty years have turned a poor fishermen village into a very modern, elegant and rich town.
Your tour guide will show you the opulent Sheikh Zayed Grand Mosque, the graceful Corniche, the astonishing beautiful colours of the sea and the beaches, the skyline of the town a.k.a. the "Manhattan of the Middle East" and the magic elegance of the Emirates Palace Hotel and the Ferrari World. It will be an unforgettable experience and a great opportunity to take nice pictures.
WE ARE AT YOUR DISPOSAL
FOR ANY INFORMATION